Periodontics is a highly specialised field addressing gum needs.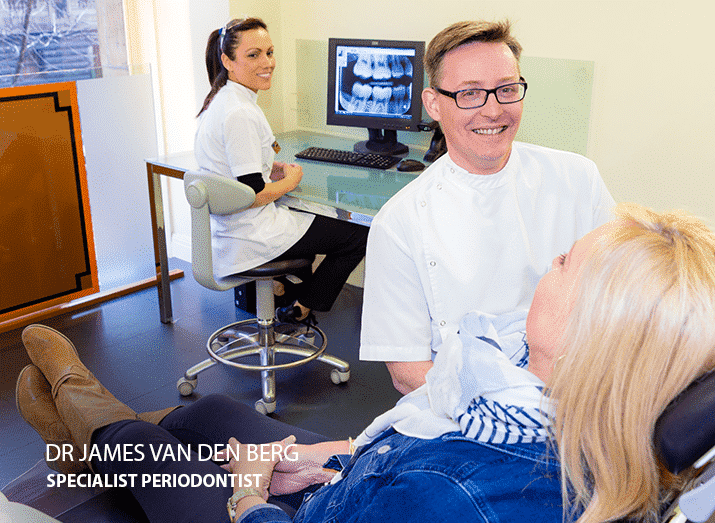 Professional Hygiene and Ongoing Maintenance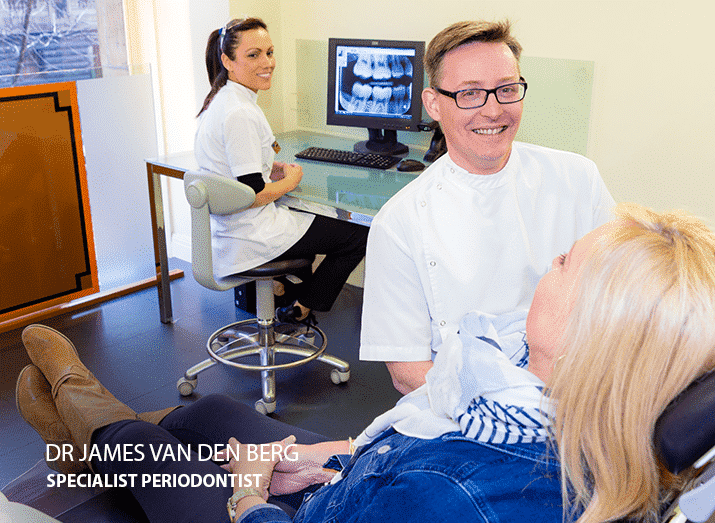 Regular hygiene appointments with a gum specialist, along with optimum home care, ensure ongoing maintenance of your teeth and gums.
The photos featured show teeth with, and without regular professional hygiene and ongoing maintenance.
These images feature patients of Smile Solutions. They are simply an educational guide and by no means represent a guarantee of outcome.
If you require additional advanced periodontal treatment, we offer the services of our registered specialist periodontists (gum specialists) Dr James van den Berg, Dr Nima Bazrafshan and Dr Constantine Ong.
Periodontics is the field of dentistry that that focuses on implant surgery, bone grafts, periodontal surgery, gum lifts, and treatment of gingivitis and periodontal disease (gum disease).
Conventional dental implantation is the process of replacing missing teeth or teeth that cannot be saved by conventional means. Implants range from single-tooth replacement to a complete upper and lower arch replacement.
Bone grafting, or bone "augmentation", involves the insertion of synthetic filler bone to encourage growth of the natural bone around it.
A cosmetic lifting of the gum line of the front six teeth, known as a gum lift, is today carried out quickly and effectively using laser. This procedure is virtually painless, does not require stitches and produces relatively quick healing.
Who Would Provide my Periodontic Treatment?