Periodontics is a highly specialised field addressing gum needs.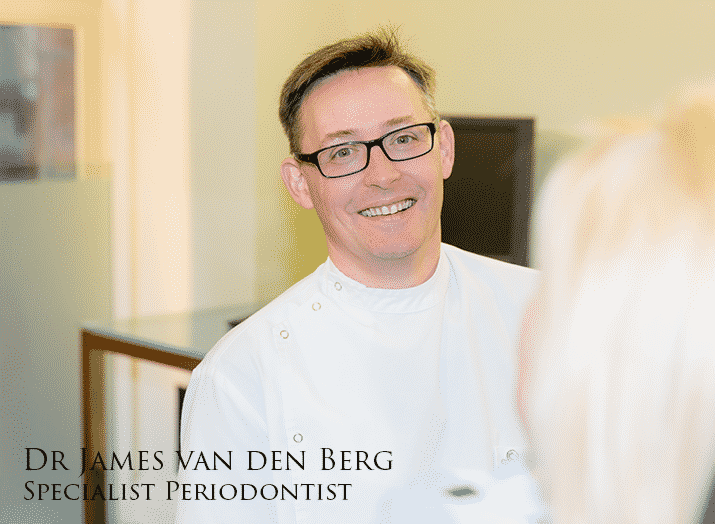 Professional Hygiene and Ongoing Maintenance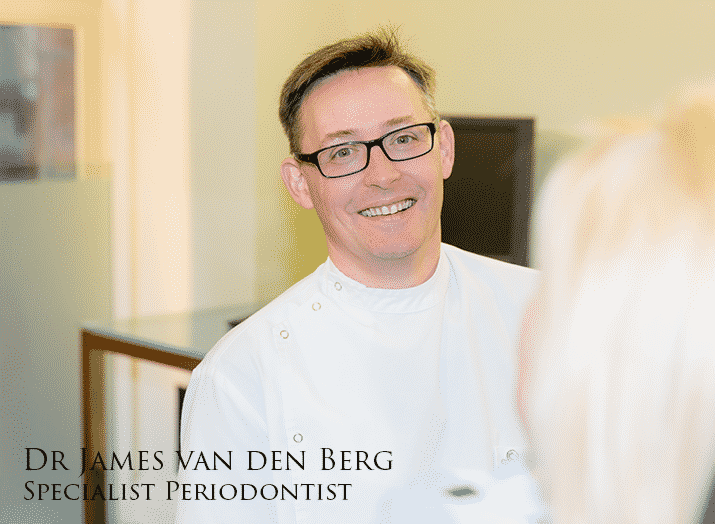 Regular hygiene appointments with a gum specialist, along with optimum home care, ensure ongoing maintenance of your teeth and gums.
If you require additional advanced periodontal treatment, we offer the services of our registered specialist periodontist (gum specialists) Dr James van den Berg.
Who will provide my Periodontic Treatment?