Our experienced team of clinicians, including registered specialists, will work closely with you to meet your expectations.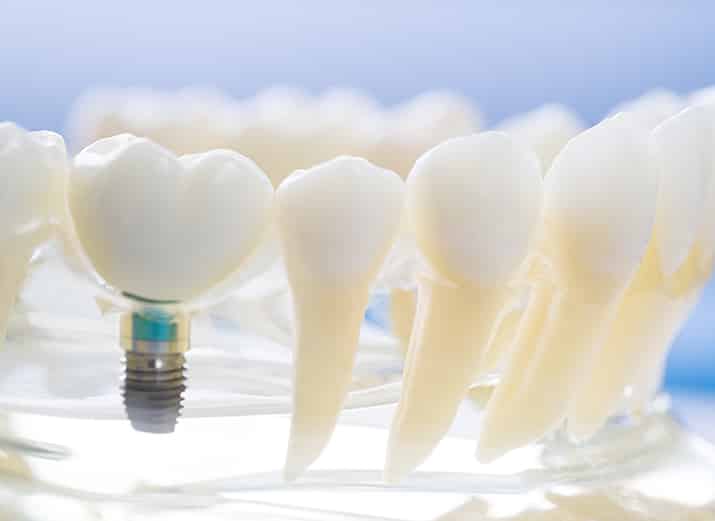 Am I suitable for immediate implants?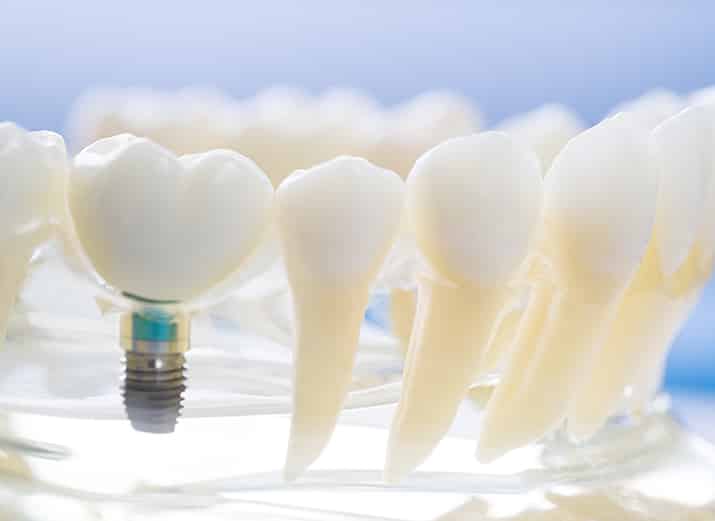 In general only patients with ample jawbone density and no other predisposing risk factors, such as infection, are candidates for immediate loading (though low bone density can be overcome with bone grafting).
If you are not sure about whether you are a good candidate for immediate implants, it's best to have a consultation with one of our experienced clinicians, who will examine and assess your particular situation.
The main advantage of immediate implants is that they decrease the treatment period, making them a suitable choice for patients who do not have time for long procedures or don't want to go without teeth for any length of time.
Our treating clinicians will determine if immediate implants are suitable, based on the patient's previous history, presenting dental condition, and outcome expectations. In certain cases, the clinician may recommend patient's implants be completed conventionally across multiple visits, which they will discuss during the appointment.
Frequently Asked Questions
There are a number of benefits of immediate implants over other types of dental implants. For example, there is no need to wait months for a replacement tooth and the reduced number of visits will save you time. You can also be confident your immediate implants will look and function just like natural teeth.
There can be disadvantages to the immediate implant procedure – the greatest being the higher risk of implant failure where adequate bone integration does not take place. This can happen if the jawbone doesn't have enough time to fuse properly with the implant. To avoid any likelihood of implant failure, our team of registered specialists will discuss with you the pros and cons of this procedure in the context of your individual presenting conditions and circumstances.
Your immediate implants are placed following extraction of a single damaged tooth or several damaged teeth. They can be performed in the dental chair or in a hospital, and the difference between these two scenarios will be discussed with you during your initial consultation.
You may experience local swelling and feel some discomfort for a few days afterwards as the area heals. This is a normal part of the recovery process and pain medication can be prescribed if needed.
Your dental implants will function just the same as your natural teeth, so you need to make sure you look after them with the same amount of care. At Smile Solutions we are very passionate about good oral hygiene. By properly brushing and flossing your teeth every day, as well as visiting your dentist for a check up every six months, you can help ensure your teeth, both natural and implants, last for years.
Your implants may experience some wear over time, but this varies from patient to patient. Generally you can expect your immediate implants to last for 10 to 15 years, especially if you maintain ongoing dental care through good oral hygiene and regular dental appointments.
Every patient due to receive immediate implants at Smile Solutions will be provided with an individualised treatment plan, which will include a quote of all costs involved with your procedure. Because no two cases have the same level of complexity, costs can vary for every patient.
At Smile Solutions your initial consultation as well as any aftercare and maintenance will take place with a general dentist, but a specialist will take care of all surgical components of your dental implant treatment. Your dental implant procedure will involve various specialists working together to ensure you get the best possible care and results. Periodontists, who are specialists in the field of gums and dental bone support and will treat the surrounding gums, oral & maxillofacial surgeons, who will perform the surgery (as well as extraction if necessary), and prosthodontists, who are specialists in working with fixed crowns and bridges.
Our specialist periodontists (specialists in gums and dental bone support)
practise in conjunction with our specialist oral & maxillofacial surgeons
and our specialist prosthodontists (working with fixed crowns and bridges)