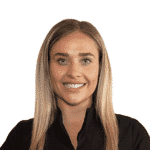 Sarah Lawrence
Orthodontic Dental Therapy
BHlthSc (Otago)
18 August 2018
While many parents these days are limiting the amount of sugary drinks their children are consuming, new research shows even giving your child a single sip can cause ...
[Read More]
18 August 2018

Smile Solutions
6 August 2014
Disturbing survey data shows Australian parents feel they are losing the battle for their children's oral health. Nearly 50% of Australian parents believe getting cavities ...
[Read More]
6 August 2014
Christina Melas
Dental Therapy & Treatment Coordinator
Dip.OHT (Melb)
30 May 2014
For active people of any age there are a number of situations in which a tooth can be knocked out, including the most common of all – playing sport. Fortunately a tooth ...
[Read More]
30 May 2014