6 August 2014
Disturbing survey data shows Australian parents feel they are losing the battle for their children's oral health.
Nearly 50% of Australian parents believe getting cavities 'just happens to all children'.

72% of Australian parents find it difficult to get their children to eat less sugary foods.

33% of Australian parents admitted to allowing their children to have soft drinks/fruit juice and energy drinks 4 or more times a week.
Sugar Bandits are on the loose!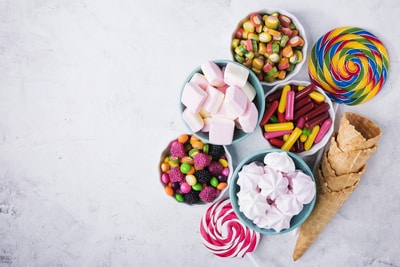 This week is Dental Health Week (DHW), the ADA's major annual oral health promotion and education campaign. This year DHW is about babies and toddlers' oral health, with a particular focus on how the 'Sugar Bandit' hides in Australian households.
"This survey data is very concerning considering that tooth decay is the most common chronic disease for children, even though it is entirely preventable", Dr Peter Alldritt, (chair of the ADA's Oral Health Committee), said.
"The number one cause of tooth decay is the consumption of sugary foods and drinks on a regular basis. During DHW, the ADA wants all parents and children to ask each other: 'Who is the Sugar Bandit in our family?'"
The 'Sugar Bandit' theme aims to inform parents, relatives and children about the risks of sugary food, and in particular how certain eating habits place oral health at risk.
Dr Alldritt continued: "Parents, friends and relatives use of food to reward, bribe or to comfort children sends an inappropriate message about food from an early age and undermines other efforts to build healthy eating habits. Children who consume high sugary foods and drinks on a regular basis are at greater risk of dental decay as well as obesity and diabetes."
"Everyone needs to understand the risks and put some boundaries around children's access to treats. When rewards are given, parents should ask, is there a better option?"
Sometimes the Sugar Bandit may not even know they are harming children's teeth. Many snacks that are marketed as 'healthy' are actually high in sugar and get stuck in children's teeth, increasing acid attacks which cause decay.
Some of the major 'healthy' snack culprits are: dried fruit, biscuits (sweet and savoury), fruit juice, muesli bars, crackers, children's cereals, flavoured milk, sweetened yoghurt, fruit bars, fruit slice, flavoured popcorn, canned fruit, baked goods and banana bread.
As a result of parents thinking these snacks are healthy, they often allow their children to graze on them all day which makes things worse.
However Dr Alldritt was quick to add: "It's not all bad news. We don't need to put these Sugar Bandits under permanent arrest. No one is saying that your children should never be allowed to eat these foods again. Be aware of how much sugar is in these snacks, but more importantly, reduce the number of times they eat these foods, make sure they are eaten in one go and preferably as part of a meal. Grazing should be avoided. Only allow high sugar snacks in moderation."
Are you letting the Sugar Bandit get the upper hand?
Australians consume more than double the world's average 17 teaspoons of sugar intake (per person, per day).

Almost 60% of Australian parents believe they are doing everything they can to prevent their child from getting tooth decay.

Almost 40% of Australian parents believe they need to set a better example for their children when it comes to oral healthcare.

Less than 10% of Australian parents believe their child should first visit the dentist before they turn one.

Almost half of Australians forget to brush before bed.

Almost 60% of Australian parents find it difficult to get their children to brush their teeth twice a day.



This article first appeared on the Australian Dental Association website.