4 August 2014
Read part one here.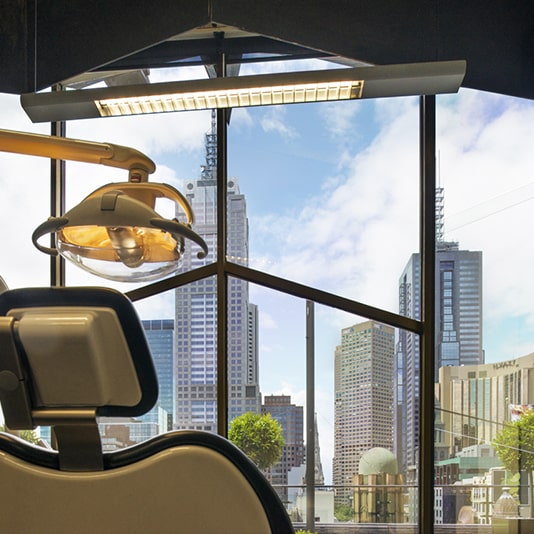 Having multiple clinicians practising in one location has its own unique benefits, including the following:
1. An ideal forum for the administration of superior dental care is provided by interactive peer review, constant mentoring by more experienced clinicians, in-house dental workshops and the accessibility of multiple specialists for opinion, treatment planning advice and discussion.
2. Clinicians can focus on areas of dentistry they most enjoy or are better skilled at. The simple transition of delegating patient care to individuals specialising in a particular field or to individuals with a keen interest in a specific area will inevitably promote better comprehensive dental care. Dental hygienists are an obvious example of this notion.
3. Patients can be offered extended hours, out-of-hours emergency care and a choice of dentists, and can be seen all year round (even when their own dentist is away), at the location they have learnt to trust, by a clinician who has direct access to all their clinical history and radiographs.
4. Removal of the need for locum dentists, with its associated problems during periods when a clinician takes extended leave.
5. The ability to cater for emergency patients or a sudden influx of new patients within the group without having to routinely over-exert yourself after hours and during breaks.
6. Less experienced clinicians will be guided and mentored by other dentists, specialists and senior management in your team. It is a very fulfilling exercise for senior dentists to mentor and give back in this way as they diversify their role in the profession. For the training clinician, it is also a learning hothouse in which they are exposed to a readily available variety of philosophies, techniques and skills.
7. Clinicians can enjoy more frequent and longer holidays and continuing education. As the overheads of the practice are spread across greater numbers, the financial burden of dentists away from the practice is reduced. Also, with clinicians taking parental leave and wanting to reintegrate back into practice when they are ready to do so again, a larger practice is inherently better equipped to deal with the complications of continuing patient care, avoiding auxiliary staffing layoffs, and minimising strain on the practice overheads.
8. Retiring dentists can phase out of clinical dentistry at their own pace, usually in stages, eventually cutting down to one to two days per week – a luxury that is near enough impossible in a small practice.