3 June 2018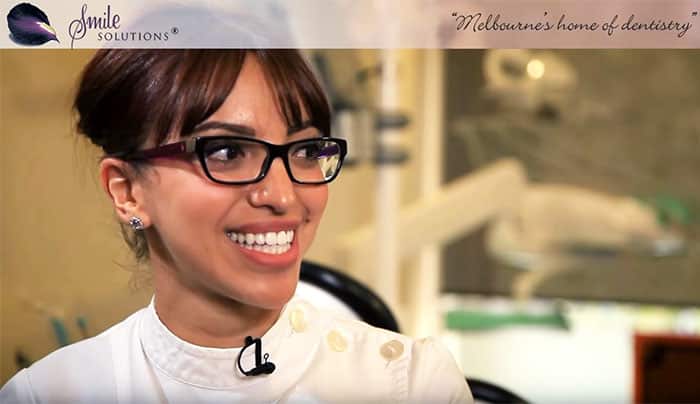 Can you whiten a porcelain crown?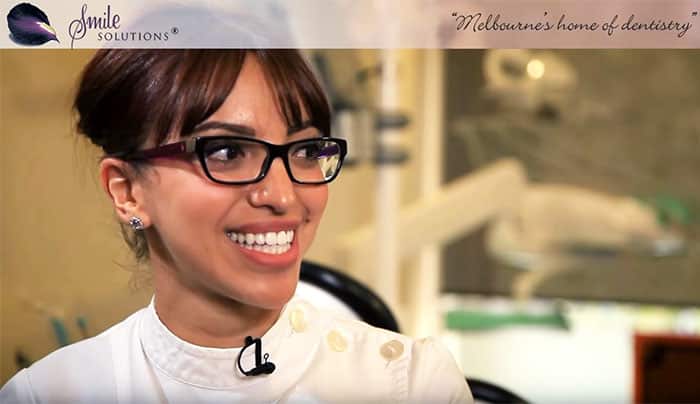 The main concern in this situation is that porcelain will not bleach. Once a porcelain crown is cemented in the mouth, there is no way to change the colour of the crown. Several solutions are available, depending on the colour of the surrounding teeth and the patient's expectations.
Scenario 1:
Natural teeth surrounding the porcelain crown have discoloured over time due to diet and age but the crown is slightly lighter. A take-home teeth whitening kit can be made for the patient so they can gradually whiten the surrounding natural teeth in their own time.
The Day White system is a self-application home-whitening method that involves wearing custom-made trays containing a whitening gel for a period of 10 to 14 days. As the process is gradual, the patient can monitor the changing colour and stop at their desired shade. At Smile Solutions the investment is $395 for the total Day White treatment (including trays and a supply of gel). Additional gel can be purchased for future use at $95.
Scenario 2: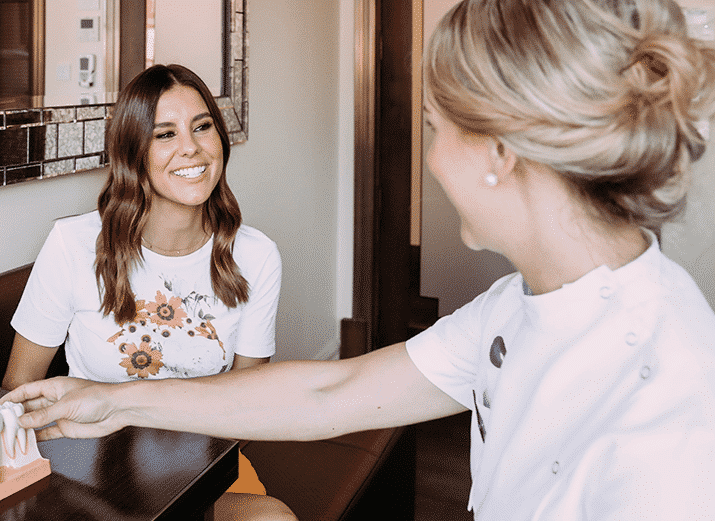 The patient is unhappy with the colour of their natural teeth and they think that the crown is also too dark. The best option would be in-chair whitening as this achieves the best whitening of the natural teeth in the shortest time. Two weeks after the whitening procedure the anterior porcelain crown is removed and a new crown is fabricated to match the whitened natural teeth. At Smile Solutions we offer two kinds of in-chair teeth whitening:
Zoom – at $695. This produces the best result but can cause short-term sensitivity.
Brite Smile – at $795. This produces good results with reduced sensitivity.
Both kinds take approximately 90 minutes and yield immediate results. The reason for preferring to complete the crown colour match two weeks after the procedure is that some rebound in shade can be expected after the treatment. Take-home whitening trays should be made after the new crown is placed to allow the patient to maintain the colour of the natural teeth at home.
The difficulty of removing a crown
Removing a crown can be difficult and destructive to natural tooth structure. Each case should be assessed individually as other factors can affect successful restoration of the tooth. Aspects that can influence treatment planning for replacing a crown include: – state of remaining tooth and root structure – root-treated teeth – posts and cores placed under the crown – state of surrounding gums and bone. A consult with your general dentist, including an X-ray, will help assess your circumstances and guide an individual treatment plan for you.