7 December 2018
Dental specialties explained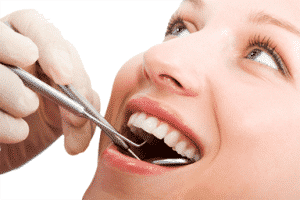 All dentists fall into one of two groups: general dentists and dental specialists.
General dentists have a university degree in the general aspects of dentistry, enabling them to provide a broad range of dental care, such as regular checkups and teeth cleaning, repairing damaged and decayed teeth and gum care. Dentists should be your first point of call for general teeth and mouth issues, like your family doctor is for your general medical concerns.
General dentists will readily refer to specialists in cases where a patient has a difficult dental situation or in cases where a patient may be seeking a second opinion. General dentists and specialists work together as a team to provide comprehensive and tailored care for each patient.
Dental specialists, have both a general dental degree and a further postgraduate university degree of at least three years' duration in a particular field of dentistry. In all, there are 13 fields of dental specialisation in Australia, including oral and maxillofacial surgery, orthodontics, endodontics, paediatric dentistry, periodontics, and prosthodontics.
It is important to determine that your dental specialist is, in fact, registered as a specialist with the Dental Board of Australia, as distinct from a general dentist with a "special interest" in a particular field. The terms used by various clinicians can be confusing but a practitioner's true qualifications are easily checked on the website of the Australian Health Practitioner Regulation Agency (AHPRA).
Smile Solutions is both a general practice and a dental specialist clinic: all of our general and specialist dentists work together in the same comfortable CBD location at Collins Street Specialist Centre, not only for the convenience of the patient but also to ensure the highest level of integrated clinical care.
Oral and maxillofacial surgeon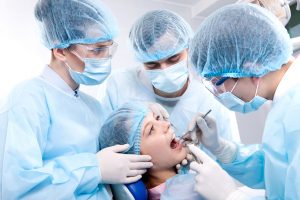 Oral & maxillofacial surgery is a complex specialty that combines dentistry, medicine and surgery. The specialty deals with the surgical management of teeth, mouth, face and jaw conditions ­– including defects, injuries and aesthetic reconstruction.
The training pathway to become an oral & maxillofacial surgeon in Australia is extensive and rigorous. For most, the average training time is 16 years, with a combination of university, hospital and college-based training. These clinicians are required to complete both a medical and a dental degree before they can proceed with their surgical training. Currently there are just over 200 oral & maxillofacial surgeons registered in Australia.
You may be referred to see an oral & maxillofacial surgeon for:
Removal of wisdom teeth
Surgical or simple dental extractions
Exposure and transplantation of teeth
Placement of dental implants to replace missing teeth
Any grafting or other augmentation surgery needed for preparation of the area
Orthognathic (corrective jaw) surgery for bite problems, facial asymmetry and sleep apnoea
Facial trauma, including fractures of the jaws, cheeks, eye sockets, nose and forehead
Surgical correction of cleft and craniofacial deformities
Cysts and tumours of the mouth, jaws, head and neck
Temporomandibular joint (TMJ) pain and dysfunction requiring surgical management
Osseointegrated (bone fused) craniofacial implants for facial prostheses (nose, eyes and ears).
Specialist Orthodontist
Orthodontists focus solely on matters concerning the alignment of teeth and bite. Only a specialist orthodontist can give you an accurate and informed recommendations for the best orthodontic options for your teeth to help you achieve the smile you desire and a good bite.
Orthodontists hold a degree in dentistry, a masters degree in orthodontics and must be registered as a specialist orthodontist by the Australian Health and Practitioner Regulation Agency (AHPRA).
You may be referred to an orthodontist for:
Teeth straightening
Bite problems and alignment
imbalances in jaw growth
Specialist Endodontist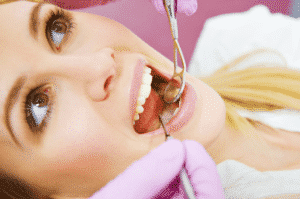 Endodontics focuses on the treatment of the tooth pulp (containing blood supply and nerves) and the tissues surrounding the tooth root(s).
Specialist Endodontists hold a degree in general dentistry as well as a postgraduate degree in endodontics. The latter involves a further three to four years of advanced education specific to endodontics.
You may be referred to an endodontist for:
Root canal treatment and retreatment
Treatment and management of cracked teeth
Treatment of dental trauma.
Treatment of diseased or injured tooth pulp
Internal tooth whitening
Specialist Paedodontist
Paediatric dentistry is a specialist field of dentistry which provides comprehensive oral health care for children from newborns to adolescents. A paediatric dentist focuses on the growth, development and treatment/decay prevention in a child's baby teeth and emerging adult teeth.
A registered specialist paediatric dentist completes further three to four years study to obtain a masters degree or an equivalent degree in children's dentistry on top of their general dentistry degree.
Your child may be referred to a paedodontist for: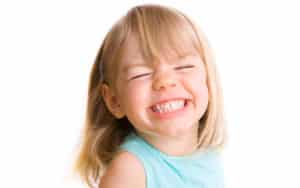 Injury to the mouth or teeth;
Severe overcrowding of their teeth;
Problems with taking care of their own dental hygiene at home;
Visible decay at a very young age (2-4 years old);
More than one serious cavity;
Severe tooth ache;
Swelling of the gums or cheeks;
If they have a fear of the dentist;
or any other special needs in the behavioural arena.
Specialist periodontist
A periodontist is a dentist who specialises in the prevention, diagnosis and treatment of periodontal disease (more commonly known as gum disease), and in the placement of dental implants, bone grafts and gum lifts.
Periodontists study for a further three to four years for a masters degree or equivalent specific training on top of their general dentist training
You may be referred to a periodontist for:
Implant surgery to replace missing teeth or teeth that cannot be saved by conventional means.
Bone grafting, or bone augmentation
Gum lift
Specialist Prosthodontist
A prosthodontist specialises in the restoration and replacement of teeth. They have specialist understanding of the dynamics of a smile, the preservation of a healthy mouth, and the creation of replacement teeth and jaws; crowns, bridges, veneers, implants and dentures.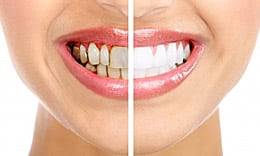 After completing a four to five year dental degree with honours, prosthodontists undertake a further three years of specialised training to obtain a Masters Degree of Prosthodontics. Prosthodontists work closely with dental technicians to ensure that each custom-made prosthesis is natural looking, attractive and comfortable enough to wear everyday.
You may be referred to see a prosthodontist for:
Placing complete fixed crowns or bridges on teeth;
Placing colour-matched veneers onto teeth to conceal defects;
Teeth damaged by decay, trauma, erosion or general wear and tear
Changing the shape of teeth or closing gaps using bonding technology
Cosmetic dentistry to bleach discoloured teeth to brighten and whiten your smile.
Treatment and recreation teeth and jaws for patients with birth defects such as cleft palate; conditions such as temporomandibular joint disorders (TMD); traumatic injuries; and complex restorations for patients who have undergone treatment for head and neck cancer.
Smile SolutionsContact Us is both a general practice and a dental specialist clinic.
Feel free to call our dental specialist clinic, no matter whether your needs are straightforward or complex. We will put you in the caring, qualified hands of a suitable practitioner.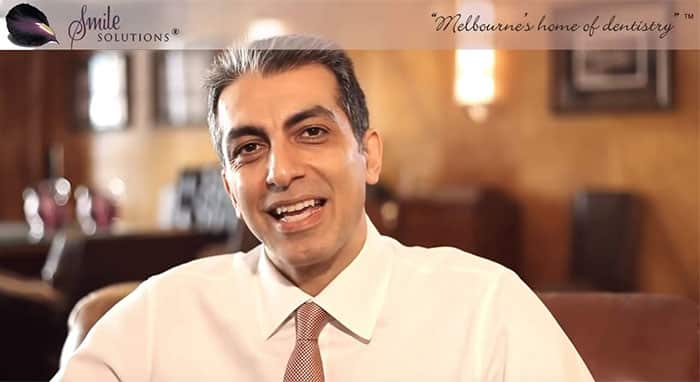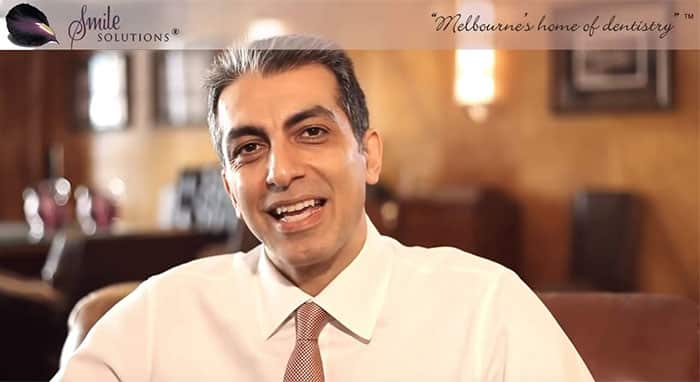 Smile Solutions is both a general practice and a dental specialist clinic.
Feel free to call our dental specialist clinic, no matter whether your needs are straightforward or complex. We will put you in the caring, qualified hands of a suitable practitioner.