30 November 2016
Yes, having a family dentist is very important. And visiting your family dentist on a regular basis has multiple benefits, including the following.
1: Prevention of dental disease
Preventative dentistry involves the care and maintenance of healthy teeth and gums, treatments provided by the whole dental team. It can include dental cleaning, fluoride rinses, and discussion about diet and fissure sealants.
Another example is a discussion about oral hygiene, where a dental hygienist or dentist reviews a patient's brushing and flossing techniques and makes personalised suggestions to improve. In addition to a discussion about oral hygiene, regular dental cleans ensure removal of the build-up around your teeth and gums, ensuring fresh breath and healthy gums.
Regular preventative dentistry not only ensures that healthy teeth are kept for longer but also is a more cost-effective approach to dentistry for the patient – regular check-ups and cleans are far less expensive than major dental treatments such as root canals and tooth extraction. Furthermore, the stress associated with dental pain and emergency dental treatment is avoided with prevention.
2: Better overall general health
There is a clear link between dental health and overall general health. For example, untreated infections of the mouth can spread, causing a body-wide infection termed septicaemia which requires immediate medical attention. More recent data suggests that untreated periodontitis (disease of the gum and underlying bone) is linked to infective endocarditis of the heart. Regular visits to the dentist and hygienist considerably reduce the incidence of dental infections, supporting good overall general health.
3: Preventing dental anxiety in children
Young children who regularly attend the dentist with their parents and siblings generally have a positive attitude towards dentistry from the very beginning. These children then go on to attend their appointments with their family dentist without anxiety or fear. Regular attendance from a young age is critical to preventing decay, as well as in the diagnosis and treatment of dental developmental abnormalities.
4: Complete patient care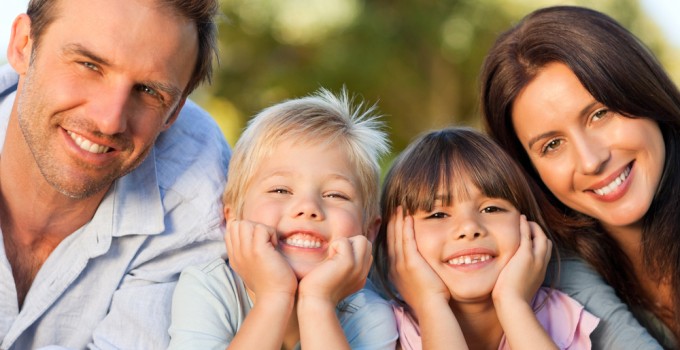 Your family dentist is experienced in all aspects of your dental health – from cleans and general checkups to root canal therapy, wisdom tooth removal and emergency dentistry. For complete patient care, your family dentist should be your first port of call. If you require specialist treatment, your family dentist will refer you to the appropriate registered clinician. At Smile Solutions, all registered specialists are located within the same practice as our general dentists.
It is never too late to choose a family dentist to achieve and maintain the dental health of yourself and your family.