18 April 2017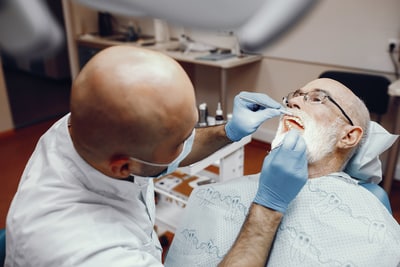 You have a denture to which you don't give much thought. With this denture, you eat well, speak clearly, and most importantly, smile proudly.
Then, a clasp breaks off the denture, or worse still, a tooth. Disaster! What do you do about this and what options are available to you?
Firstly, and most importantly, call Smile Solutions. We have dentists available seven days a week and will see you at your earliest convenience.
The first person you will speak to is a Smile Solutions receptionist who will require a brief description of what has happened and when you will need the repaired denture socially and functionally. Most importantly, the receptionist will ask if you have a spare denture.
We understand that it is far from ideal to go about your daily routine with a broken denture, or a missing tooth, and we will fit you in to see a suitable dentist or prosthetist as soon as possible.
When you meet the clinician, explain what has happened and when you need the denture back. Tell them, also, if you have a spare denture.
Repairs can be done in one of two ways: in the dental chair or at a specialist laboratory.
In many cases, the chairside repair is somewhat of a temporary fix. Unless repaired by a prosthetist, repairs done this way will involve a cold curing acrylic (plastic), which will not last as well as the laboratory heat-cured acrylic.
During the working week, most repairs sent to our trusted laboratories will be completed the same day the denture is sent away. As most labs are closed on weekends, there may be delays for work needed on Saturdays or Sundays. This is where your spare denture comes into play.
A spare denture can be prepared when you have your original or new denture made, at a lower price and more easily than if we made it at a later date. It is a cheaper addition to the main denture, and the answer to your problems when your main denture needs a little attention.
Spare dentures are highly recommended and will act as your insurance policy.
Call Smile Solutions when you need, and we will fix your denture as quickly as we can – and fabricate your spare denture if you need one!