3 August 2017
One of the first questions I get from many of my patients when they are considering having orthodontic treatment is "How long will it take?"
The length of orthodontic treatment will vary from patient to patient. While some cases take less time to treat than others, the average treatment time is 18 to 24 months. Mild issues can be treated successfully in as little as six months, while more complex issues (in particular those involving jaw surgery) can take three years or more. At Smile Solutions, your specialist orthodontist will take the time to assess your smile in a complimentary consultation and can give you all information relevant to your treatment, such as different options, costs, and an estimate of how long the treatment will take.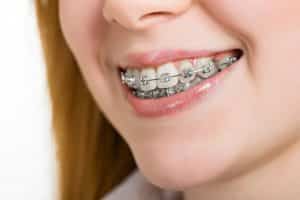 The various methods used to correct the alignment of teeth require different treatment times. At Smile Solutions we offer both traditional braces as well as the modern method of Invisalign treatment. While Invisalign is a more aesthetically pleasing approach to adjusting the position of teeth as it uses clear, removable plates rather than the traditional fixed braces, this method may add three to six months to the overall treatment time for certain patients. Lingual braces (behind-the-teeth braces) are another alternative and the treatment time is usually similar to that for conventional braces.
The length for your orthodontic treatment also depends on patient compliance – following your orthodontist's instructions and attending all scheduled appointments will ensure that your case can be finished in the shortest timeframe possible.
A complimentary orthodontic consultation at Smile Solutions can help you better understand the orthodontic process and will allow you to work with the orthodontist in tailoring a treatment plan to address your own individual needs. To make an appointment with one of our experienced specialist orthodontists, call our friendly team on 13 13 96.