17 August 2017
The Salvation Army in Melbourne has on its accommodation waiting list more than 300 homeless people who are sleeping rough on the streets or in unsafe rooming houses almost every night across the city.
The Magpie Nest Housing Project was created through a joint partnership of The Salvation Army and the Collingwood Football Club Foundation with the Victorian Government's Homelessness Innovation Action Plan to address the plight of Melbourne's homeless.
Magpie Nest aims to provide Melburnians in need with good-quality housing, safe accommodation, reduced rents, wrap-around case management, and links to health services, employment and training assistance – the goal being to make a real difference in the lives of people experiencing homelessness.
How did we get involved?
Smile Solutions has had a relationship with The Salvation Army for many years, having donated to their Christmas Appeal annually. Wanting to do more for the community, we approached the Salvos asking how we could further contribute.
Poor oral health had been identified as something hindering homeless people wanting to get their lives back on track, especially when it came to the all-important matter of employment.
Major Brendan Nottle, a social worker with The Salvation Army, who at the time had just been named Melburnian of the Year for his devotion to strengthening Melbourne's social fabric, suggested that the best way for Smile Solutions to make an effective contribution would be to form an association with Magpie Nest.
Our contribution and its impact
Since 2014, Smile Solutions has pledged an annual donation of up to $100,000 in dental services to Magpie Nest as part of our commitment to giving back to the community.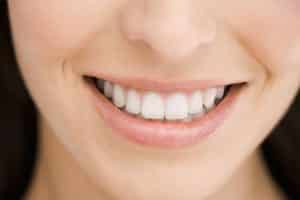 We know how important a healthy smile is to self-confidence, and for those who are trying to regain control of their lives, damaged or degraded teeth can be just one more hurdle that stands in their way. Typically, people with serious dental problems are self-conscious; they will avoid smiling and will cover their mouths when they speak. Or their appearance can be confronting for others and unfortunately can stop prospective employers from giving them a chance.
Our involvement with Magpie Nest has enabled people who otherwise could not access or afford dental care to receive the treatment they needed and thus improve their lives.
Our team feels strongly about making a positive difference in people's lives and we are proud that, by working with Magpie Nest, we have made a contribution to our community.
It was in recognition of our collaboration with Magpie Nest that we were named a winner of the Australian Business Award for Community Contribution 2017.