20 November 2014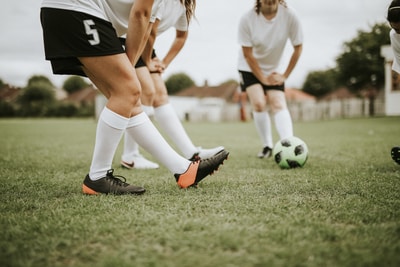 If you (or your child) are taking part in contact sports, it pays to protect your teeth.
Sports such as football, boxing, rugby, basketball, hockey, water polo, lacrosse, netball, baseball, softball, squash, soccer, BMX bike riding, horse riding, skateboarding, in-line skating and trampolining all carry the risk of collision.
A sports mouthguard will protect your pearly whites by helping to absorb the shock experienced by a blow to the face, which might otherwise result in an injury to the mouth or jaw.
Heavy collisions can cause chipped or broken teeth, internal damage to a tooth, tooth loss, injuries to the soft tissue of the mouth, and, in some severe cases, concussion or even a broken jaw.
These sorts of injuries could result in costly treatments needed to repair the teeth.
At Smile Solutions we can fit you for a custom-fitted mouthguard made by a dentist using an impression taken of your teeth and a plaster model.
This custom-fitting procedure allows your dentist to accurately assess your mouth and provide the best fit, size and coverage you require. Custom-fitted mouthguards are preferable to over-the-counter mouthguards, which are less effective and can actually increase the risk of damage to the teeth.
As the official dentist of the Collingwood Football Club, Smile Solutions provides all of the custom-fitted mouthguards to Collingwood's AFL players.
At Smile Solutions you can expect to pay approximately $290 for a custom-fitted mouthguard. Reduce the chance of a dental emergency occurring and call one of our friendly reception staff to make an appointment, or for any questions you may have about custom-fitted mouthguards.