8 August 2015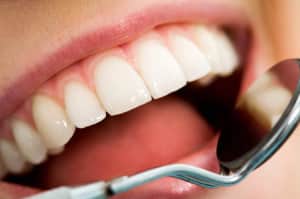 Restorative dentistry is the study, diagnosis and integrated management of diseases of the teeth and their supporting structures.
It involves the rehabilitation of a patient's dentition to their particular functional and aesthetic requirements.
Tooth structure can be missing and require restoration due to factors including decay, deterioration of a previously placed restoration or a fractured tooth due to occlusal forces (how hard, or how awkwardly, we bite).
Your general dentist is qualified to perform all of the following restorations:
Fillings – The most common type of dental restoration. Teeth can be filled with a tooth-coloured plastic material called composite resin or a stronger tooth-coloured porcelain material.
Crowns – A tooth-shaped cap that are cemented over/around a tooth to restore and protect the tooths' shape, size, strength and appearance.
Bridges – False teeth that are designed to "bridge" the gap created by one or more missing teeth. Bridges are anchored on either side by crowns and are cemented permanently.
Implants – A permanent replacement of teeth that involve a post being placed in the bone socket where teeth are missing. They do not involve any treatment to surrounding teeth.
Dentures – A removable replacement for missing teeth. They are made of acrylic resin sometimes combined with metal attachments. They can be made to replace all teeth on a arch or designed for an arch missing a few teeth.
Restorative dentistry might also involve dental specialties, including endodontics, periodontics and prosthodontics. At Melbourne's Smile Solutions, specialists in all of these fields practise alongside general dentists within the one beautiful, central location. We can attend to all of your restorative dentistry needs as part of the multifaceted care that we offer seven days of the week.