7 May 2015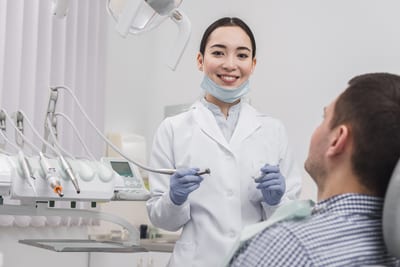 Managing clinicians can be challenging ­– and it has taken me all of my 11-plus years with Smile Solutions to hone the skills involved.
When I started as a junior receptionist in 2004, I never envisaged becoming the practice administrations manager nor the person in charge of some 30 general dentists, 16 Dental Board–registered specialists and 14 hygienists/therapists across four levels of our premises.
Dealing with the demands of my clinicians on a daily basis is something that requires organisation; diligence; and a strong personal foundation to understand each individual, what makes them tick and their requirements to achieve workplace satisfaction.
Forming trust and creditability in the initial phase of their employment is essential in this process. When trust is established, my clinicians know that all my decisions are made with their best interests and the interests of our practice at heart.
Being a manager means I need to focus on what's most important for the successful running of the business. I need to eliminate any signs of chaos and be known as a person with authority who can make the right decisions for all parties concerned.
Over the years our managing director has put countless hours into the nurturing of our staff to ensure that each and every employee has the same focus and direction. A sense of community within the team, with a common goal, is vital in maintaining such a well-oiled machine.
Also, I cannot over-stress the importance of effective communication within our team. I am not always able to fulfil my practitioners' requests. However, when they are given options to help me agree to their demands and hence achieve the best possible result they are more inclined to agree to my own requests of them in the future – and the net result is a mutually rewarding one.
One of my many duties is to make certain that the practice is running at full capacity on any given day. This alone is a time-consuming task – one that is imperative in sustaining growth of the practice and of individuals and requires an eye for detail. By planning my rosters well ahead, with ample leeway, I give my clinicians the opportunity to work around extra-curricular activities and meetings to pick up additional sessions. I try to implement the motto "You scratch my back, I'll scratch yours"!
Acknowledging a clinician's dedication to the team is crucial. It is always nice to be recognised for efforts we make that go above and beyond our usual duties.
So keeping my 60-odd clinicians happy and motivated is a challenge that I take much pride in.