11 May 2015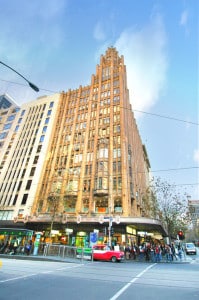 I started working at Smile Solutions when I was 18 years old, having been hired as a trainee dental nurse. Not having any previous nursing experience, I remember it being an incredibly challenging time – it was sink or swim!
Fortunately the team of specialists, dentists, nurses and receptionists working alongside me were all very supportive, and although it was an incredibly steep learning curve, it wasn't long before I got into a good (if exhausting!) routine.
It hasn't all been smooth sailing; I remember as a junior dental nurse it was my responsibility to refill the fish tank. I also believed that I could multi-task and subsequently forgot that the tap was still running and therefore flooded one of our rooms. I was shy and scared to own up to the problem, however I still confessed that it was me. Our boss was surprisingly calm and he worked with me to fix the problem and implement systems to avoid it happening again.
That has been a common theme at Smile Solutions; creative problem solving is encouraged, and this in turn results in rapid personal development. It wasn't long before I moved from nursing to reception, and eventually in 2010 I accepted the role of practice manager.
The role of practice manager doesn't always have a clear job description. It involves being both good cop and bad cop when the situation demands it. I'm always thinking what's best for the patient, always trying to see things through their eyes. At the same time, I'm responsible for a team of over 100 clinicians and support staff, each with their own personalities and communication styles. Then there's the practice to consider, which is always in the back of my mind.
Contrary to John Lydgate's opinion that "you can't please all the people all the time" – the practice manager's job is to try!
But I'm not alone. I'm blessed to be surrounded by a team of managers, who have come up through the ranks as the practice has grown over the past 10 years. Together, we take a very proactive approach to ensuring that every aspect of a patient's experience is carefully orchestrated.
Many people are apprehensive about dental care, and the fact that I have helped create an environment where patients are treated with respect, and given every possible comfort, is something that I'm really proud of.
We offer the full range of dentistry, from general care and hygiene to our large team of registered dental specialists, so when a patient joins our Smile Solutions family alongside some 80,000 others, they're cared for in one location.
What do I love about running Australia's largest dental practice? In a word: Everything. There are so many days where everything runs like clockwork, and I can just focus on working with my amazing team, and growing the practice. Yet, there are enough challenges to keep it interesting. Perhaps best of all, I still get to work closely with patients everyday, and change lives – that's something that never gets old.