9 October 2018
Dental Therapist Vs Dental Hygienist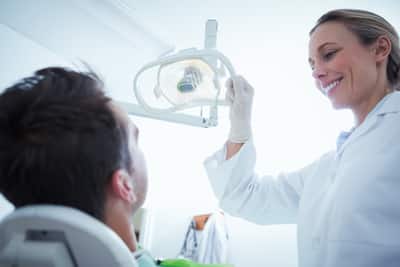 At Smile Solutions, our patients may receive part of their treatment from a Dental Therapist, a Dental Hygienist or a dual-qualified practitioner called an Oral Health Therapist who is qualified in both Dental Therapy and Dental Hygiene.
The Dental Therapist

A Dental Therapist is a practitioner who is responsible for the general dental care of people under the age of 18. This involves being responsible for their dental check-ups, providing preventative treatment, restorative treatment, the removal of teeth, and pulpotomies. This also involves referral to other dental practitioners when required.

Dental Therapists are autonomous practitioners, which means they are solely responsible for formulating and completing the treatment options for their patients. However, given that they are not dentists, there is a scope of practice for which they must work within. Each Dental Therapist has a scope of practice which is specific to their training. This can be confusing to patients as it depends on where the practitioner received their training.

There are also certain treatments they are not qualified to complete. For instance, a dental therapist cannot extract a permanent (adult) tooth, but they can extract deciduous (baby) teeth. Dental therapists, as part of their training, are able to identify when their patient requires treatment which is outside of their scope, and this is when they would consider referral to either a general dentist or a dental specialist.

Dental Therapists receive extensive training in the management and treatment of children and, as a result, many of the children that we treat at Smile Solutions have their treatment managed by a Dental Therapist.

Dental Therapists are also able to work with the orthodontic department alongside and under instruction by the Specialist Orthodontist. This is, perhaps, the only situation in which a Dental Therapist will be able to treat an adult, unless they also have the qualification of the Dental Hygienist.
The Dental Hygienist

A Dental Hygienist can work on a patient of any age. They are mainly responsible for the periodontal (gum) health of their patients, and will work with their patients on the prevention of oral disease. Dental Hygienists mostly work in tandem with the General Dentist and Specialist Periodontist (gum specialist). They can be responsible for updating radiographs (X-rays), referrals to specialist practitioners for management of orthodontics, wisdom teeth, oral medicine concerns and more. They are also autonomous practitioners; however, they are not solely responsible for the general care of their patients. A General Dentist will provide the examination (check-up) and treatment of all adult patients.

At Smile Solutions we have a mix of Oral Health Therapists (dual-qualified), Dental Hygienists and Orthodontic Therapists. They work across our general, orthodontic and paediatric departments. Many of the universities are now only graduating dual-qualified Oral Health Therapists.

We are very lucky to have such a large team of practitioners in order to allow the Dental Therapists, Dental Hygienists and Oral Health Therapists to consult with others in order to provide optimum for their patients.

If you are interested in knowing more about the qualifications of your treating clinician, please ask our staff or visit our team.