19 June 2014
Dr Yasmin Coulthard discusses Smile Solutions' approach to holistic dentistry.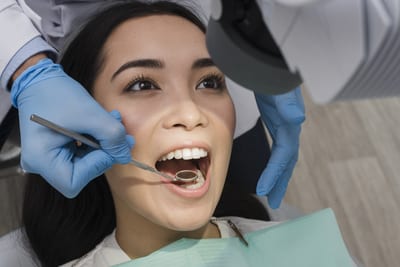 What exactly is holistic dentistry?
Holistic dentistry is a way of relating your general health to your dental health. The main emphasis is on the use of non-toxic materials such as porcelain to protect your teeth. Our Cerec fillings have become very popular as a way of enabling people to replace their old silver or mercury fillings with long lasting porcelain restorations.
What are the advantages of Cerec restorations as opposed to a conventional filling?
They give patients a superior result in terms of strength, aesthetics and also conservation of healthy tooth structure. And they can also be done in one visit.
So it is a better alternative to conventional fillings?
Yes. In my opinion the Cerec is a substantial step up from the conventional tooth coloured fillings.
In some cases the laser can be used to reduce pain and trauma to the tooth and also to conserve the enamel on the tooth. The laser waves are strong enough to remove decay with reduced trauma to the tooth's enamel. The laser can also be used in gum surgery and aesthetic gum lifts.
How are the x-rays at Smile Solutions different to conventional x-rays?
We use computerised digital x-rays. This can eliminate radiation worries as it can reduce the radiation by up to 90% as compared to conventional film x-rays. They are also clearer and faster to read than old x-rays. They don't use any harmful chemicals to develop them as they are all produced on the computer, so they are environmentally friendly.
How would you describe the feel of the Smile Solutions practice?
We are lucky to be located in the beautiful heritage-listed Manchester Unity Building with such lovely surroundings. The area inside is like no other dental practice you have been to. We like to call our rooms suites rather than clinics, so it feels a little more like a natural environment. The reception area is large and welcoming and the receptionists are all very friendly. We see people of all ages here, adults and children, so we can take care of all your dental needs under the one roof. Patients usually leave here having really enjoyed their trip to the dentist because it is such a lovely environment.