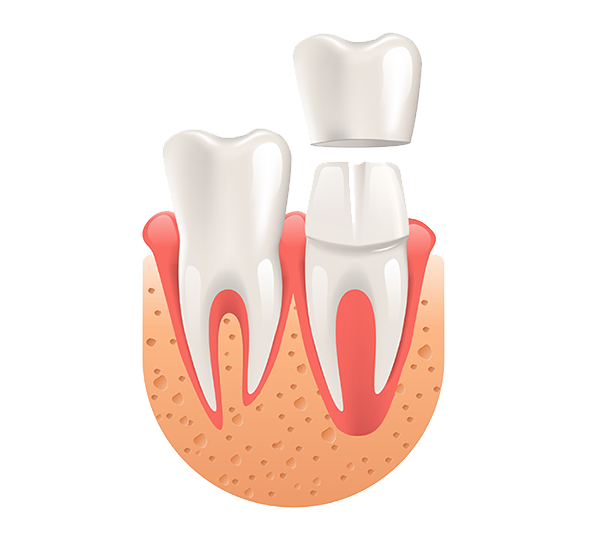 When would I need a porcelain crown?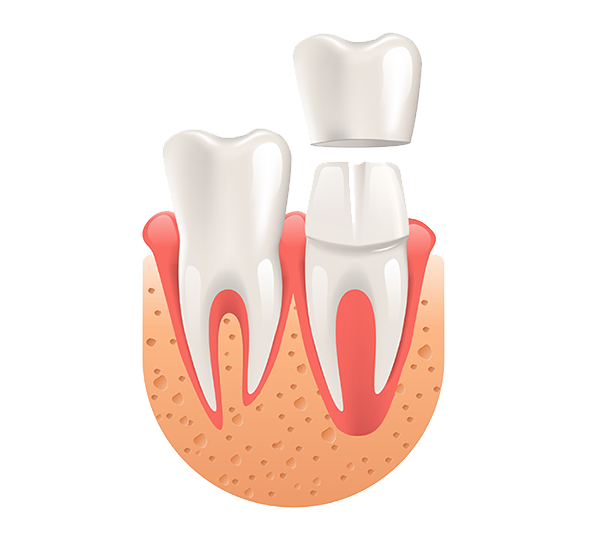 When there is insufficient dental enamel to allow restoration with a dental veneer, a crown may be successfully used instead.
The shape, size, colour and surface characteristics of a crown are precisely matched to surrounding teeth and provide a seamless and lasting restoration.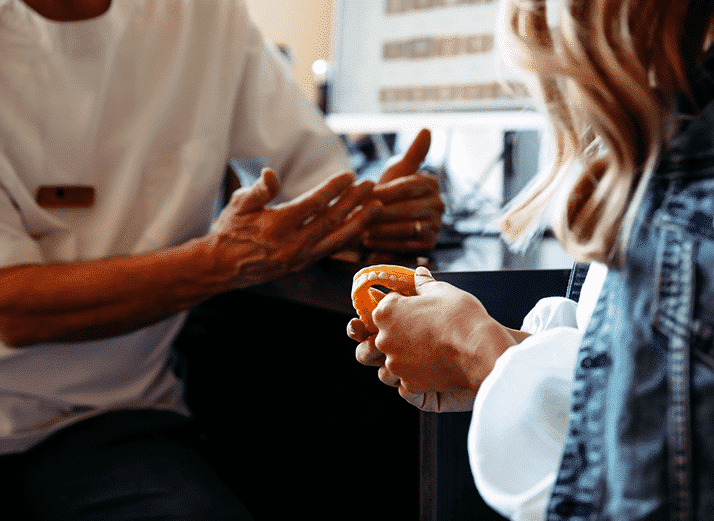 Types of Crowns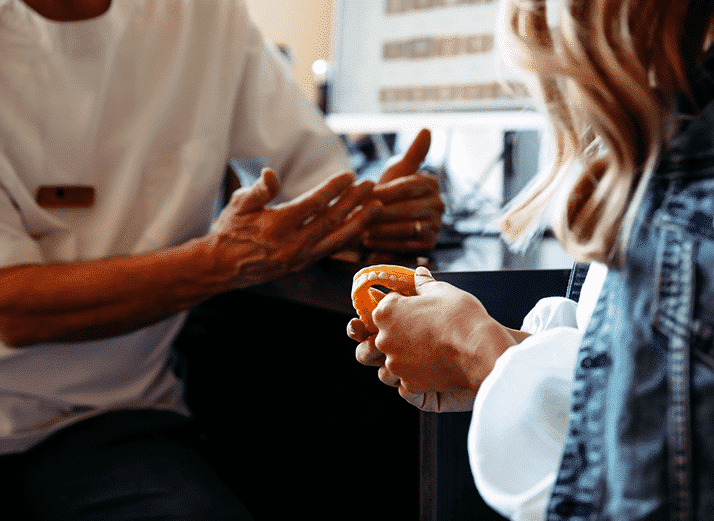 There are three types of dental crown: porcelain, metal, and porcelain-fused-to-metal (PFM) crowns.
Porcelain (or all-ceramic) crowns for back teeth are made of high-strength reinforced ceramic materials (e.g. lithium disilicate or zirconia). For front teeth, porcelain crowns may be made using an aesthetically pleasing ceramic material, or they may involve two layers: a high-strength material covered with an aesthetically pleasing material. All-ceramic crowns for front teeth give a very natural, pleasing appearance; they achieve the closest match to natural, healthy teeth.
Metal crowns, which are often made of gold alloy, have been around since the early 1900s and require very minimal tooth preparation, as the metal is strong even in thin sections. When designed and constructed well, metal crowns are very durable and resistant to fracture.
PFM crowns were introduced in the 1970s and appear much more tooth-like than metal crowns due the overlying porcelain. The metal core provides strength and durability. It is common to have a thin metal margin visible around the neck of the crown on the tongue side of the crown as this preserves more tooth structure.
Frequently Asked Questions
Dental crowns can still be subject to fracture and cavities, so it is important to look after them just as you would your natural teeth. If properly maintained through good oral hygiene and regular dental check-ups, crowns can last for many years. The material of your dental crown can affect the durability of your crown, but factors other than durability also need to be considered (such as aesthetics, survival rate and kindness to opposing teeth), so you are encouraged to discuss the different options with your dentist to choose the most suitable crown material.
All types of crown can be fabricated at an external dental laboratory, where special techniques are used to design and construct a crown that will perfectly fit your tooth. At your first appointment with your dentist, your tooth will be prepared to the desired shape and moulds will be taken. A temporary cap will be placed over the prepared tooth to protect it. Then, at a second appointment a few weeks later, the crown will be fitted and bonded in place using bonding cement.
Ceramic crowns can also be designed and milled onsite in the dental surgery, during your appointment, using CEREC CADCAM technology. CEREC allows for your tooth to be prepared and fitted with a crown all in one appointment – this means no temporary crowns, no moulds of your teeth and a much quicker procedure.
Crowns perform just like your natural teeth. While they are very durable, you still need to maintain good dental hygiene and to brush and floss the crown just as you do with your other teeth. With regular dental check-ups, proper cleaning and the use of remineralisation toothpastes, you will be able to minimise the risk of decay around your dental crown.
The costs involved with dental crowns can vary depending on the tooth that requires the crown, the materials used, and the clinician who performs treatment.
Who Will Perform My Procedure?
At Smile Solutions your veneer or crown procedure will be done by one of our experienced cosmetic dentists or specialist prosthodontists, with your filling procedure being performed by one of our general dentists. Our specialist prosthodontists can provide all aspects of prosthodontic care, including veneers, crown and bridge, occlusal rehabilitation and dental implants. Prosthodontists are specialists in the restoration and replacement of teeth; they work closely with dental technicians to ensure that each custom-made prosthesis is natural looking and comfortable to wear every day.
Why Choose Smile Solutions?
Our friendly and experienced team at Smile Solutions can help you with your veneers, crowns and fillings. With a complete suite of services available at the one clinic, we provide the best possible treatment by appropriately qualified clinicians using the most sophisticated technological tools.
At Smile Solutions our prosthodontists work in conjunction with our team of general dentists, specialists, technicians and other dental professionals to develop solutions for your dental needs. With our own in-house lab, all your veneers and crowns can be manufactured on site, saving you time and allowing your clinicians to provide seamless, coordinated treatment. We can even alter your prosthetic device immediately if necessary.