22 April 2013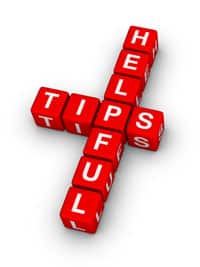 The increasing trend of Australians seeking dental treatment overseas, lured by the promise of cheaper fees coupled with a chance to recover pool-side at a resort is fraught with risks for many reasons – from private health insurance issues to health and safety concerns.
Read our guide below before you decide to book your trip.
INSURANCE & REDRESS ISSUES
General insurance issues
Local dental clinicians have two important forms of insurance: (1) professional indemnity insurance, which effectively protect patients against medical negligence; and (2) public liability insurance, which protects patients should they be injured or hurt while attending the practice. Many, if not most, third world–based clinics have neither.
Private health insurance issues
Most Australian health-care funds do not cover dental work carried out overseas.
Redress issues and complaints process
In third world countries the complaints process to address medical negligence or failed work is either non-existent or scant and there is little or no redress by way of effective litigation in the event of severe medical negligence. There is also no governing or regulatory body of the likes of Australia's stringent Dental Board and AHPRA, which handle complaints regarding the conduct and quality of care of our local clinicians.
Post-operative medical complications and travel insurance
Immediate post-surgical complications requiring medical attention or hospitalisation will have to be handled by local hospitals in the country visited. Most travel insurance policies do not cover the cost of providing medical treatment to anyone who has had extensive dental treatment as part of a dental tourism visit.
Post-operative dental complications
Most comprehensive dental care may require rectification works for minor problems, and all dental care requires ongoing maintenance. As the materials and procedures carried out overseas often differ from what is offered in Australian dental clinics, local practitioners may not be able to service your ongoing needs. Many Australian practitioners will also be reluctant to attend to any problems as they would be accepting liability for your treatment once they have intervened with it in any way.
HEALTH & SAFETY STANDARDS
Infection control standards
Almost all dentists in other countries claim that they sterilise their equipment with an autoclave, yet only in first world countries such as Australia do stringent standards require clinicians to utilise autoclaves of the highest quality and also discard certain items after use. As one example, in many countries root canal files are simply autoclaved and reused; yet, even after being autoclaved, these used files may still harbour infectious microorganisms and should be discarded.
Radiation standards for equipment and practice design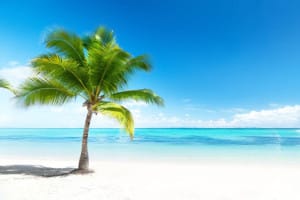 The Department of Health in Australia actively ensures that all X-ray equipment used in dental surgeries in Australia is licensed and maintained. This means the units are calibrated to minimise the amount of radiation dosage a patient receives and the units are not leaking radiation.
Also, at the design stage, our Department of Health ensures that all surgery walls are lead-lined to prevent radiation scatter. I am aware of a popular clinic in Thailand where up to 30 CT scans are taken each day in a small room adjacent to a surgery with no lead lining in the wall separating the two rooms. Two hours in that dental chair can involve 6 to 7 CT scans – emitting a radiation level equivalent to more than 250 chest X-rays.
QUALITY OF CARE VS PRICE
Quality of specialists
Although most overseas dental practices claim that their dentists are specialists, they are recognised as specialists only in accordance with the requirements of the country in which they are practising. Australian standards for specialisation are amongst the highest in the world. For example, an oral and maxillofacial surgeon in Australia must have completed a degree in general medicine to be eligible to enrol in their field of specialisation in Australia. This is not a requirement in other countries.
Social media and patient testimonials
For many third world countries dental tourism has a substantial financial benefit to the tourism trade of the country. Therefore a great deal of money is invested by local industry in promoting the country's dental services to tourists via social media. These bodies carefully manage negative reviews and actively encourage the writing of hundreds of positive reviews and testimonials. It is a widely known fact that many of these testimonials have been written by the business itself to showcase their services, rather than being genuine. By comparison, Australian dentists, bound as they are by legislation that forbids them to promote themselves through testimonials and positive reviews, do not receive the same favours. In Australia, the publication of testimonials and reviews is – appropriately – against the law, so as to protect the Australian consumer from deceptive and misleading advertising.
Price point and budget dentistry
If it is cheap dentistry or budget dentistry that you seek, then why go overseas? Practices offering such services exist right here in Australia. There is no shortage of local practices that can match or at least effectively compete on price point. Most cost-cutting exercises within the business of dentistry are available all over the world, as true quality of materials, equipment and technique costs the same wherever you go.
Dental Tourism

is not unidirectional … the forgotten phenomenon
In our own version of dental tourism, quality local practices across Australia service thousands of international clients from all corners of the globe – mainly from the Middle East, Eastern Europe, the United Kingdom, South America, India and even Thailand – who, in an increasingly open world market, shun their local dental practices to seek out the best dental care available to them, right here in Australia. That's because Australian dentistry is considered internationally to be among the best, if not the best.
There are still enough people in the world, including Australia, who live by the belief that, when it comes to their health and that of their family, only the best will do. So although budget dental practices are proliferating, and dental tourism to third world countries is becoming more prevalent, quality Australian practices unrelentingly aspiring to provide the best health care available are also prospering.