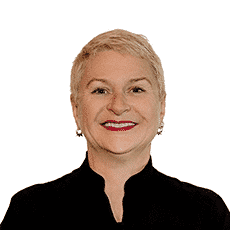 Julie Bain
Qualifications – Dip.AppSc (MedRad) (MedImag) (RMIT)
Since graduating as a radiographer from RMIT, Julie Bain has worked in various medical imaging settings. These have included Melbourne's Alfred Hospital, where she trained, and Sydney's Prince of Wales Hospital and Children's Hospital.
She has extensive experience in dental imaging, including 15 years as chief radiographer at The Royal Dental Hospital of Melbourne.
Taking a patient-focused approach, Julie is particularly skilled in working with adults and children with special needs such as anxiety and autism, having completed a degree in Disability Studies and Psychology at Deakin University, Victoria. She enjoys working with young children and making their X-ray experience fun.