21 August 2017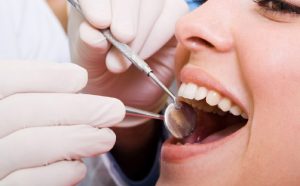 Since our beginnings as a one-room, one-dentist, eight-patient operation over fifteen years ago, we have always been dedicated to providing our patients with the best possible care. We have grown significantly in the interim, with 82 clinicians and a client base of over 85,000 to date, yet we continually strive to help our patients reach their goals of achieving their ideal smile and improving their oral health.
We are incredibly proud therefore to have been named a winner of The Australian Business Award for Service Excellence 2017, our sixth consecutive year of receiving such an accolade.
A big part of our ability to provide service excellence comes from having the full range of dental services available to our patients all under the one roof. Everything from teeth whitening, wisdom teeth removal, children's dentistry and dental implants are all carried out in the one convenient, comfortable and inviting location in the heart of Melbourne's CBD. Our team of clinicians comprises the full gamut of general dentists, hygienists, orthodontists, periodontists, prosthodontists, endodontists, a paediatric dentist and oral and maxillofacial surgeons.
We recently established within our building two new facilities – Dental Creations and Collins Street Imaging – to complete the range of co-located services for patient convenience.
Dental Creations manufactures a range of products, including crowns and bridges, and supports our prosthodontics team to produce prosthetic devices such as dentures, implants and orthodontic appliances. Our patients can now visit the radiology centre without an appointment, and any lab work can be altered almost immediately as our clinicians have easy access to it.
Collins Street Imaging is an in-house radiology centre where all our dental imaging takes place. This means all patient images can be processed and viewable immediately, which not only speeds up treatment but also reduces the patient's expenditure of time and effort.
Our business model, unique in dentistry, therefore not only streamlines patient care but also prioritises patient convenience by removing the need for our patients to go elsewhere for behind-the-scenes-services, thus saving them stress, time and money.
The culture of Smile Solutions revolves around collaboration and integration. We ensure that we offer our patients the best available dental care and that we make their experience with us as easy and enjoyable as possible.