7 August 2017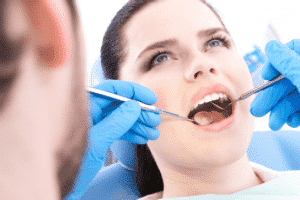 Each year The Australian Dental Association celebrates Dental Health Week, and this year the focus is on making time to look after your oral health no matter how busy you are.
The overall aim of Dental Health Week, which runs from 7 to 13 August this year, is to promote oral health education and awareness in the general community; to motivate and educate dental professionals to promote oral health; and to encourage ongoing collaboration within the dental profession.
Your dental health affects your overall health. With poor dental health sometimes leading to more serious medical problems if left untreated, it's important to look after your teeth and gums and keep them in good condition.
The main reason many people give for not visiting the dentist is that they don't have the time. It's an appointment that many people unfortunately push aside when their schedule gets too hectic, which is why we want to bring back into the spotlight the importance of making time to look after your dental health.
Here are three easy ways we can help you prioritise your dental appointments.
1: Convenient location and longer opening hours
Smile Solutions is conveniently located in the heart of Melbourne's CBD, making it easy for city workers to come to appointments during their lunch break. Our central location, with plenty of public transport routes right at our door, also enhances access if you live outside the city.
We also offer extended opening hours so that full-time workers can see a dentist before or after work. This, as well as being open 7 days a week, means you can come in for an appointment at a time that suits you.
2: Multiple clinicians in the one place
By making general dentists, hygienists and specialists all available in the one place, we save you the effort of having to go from clinic to clinic for different treatments, which can take up a lot of your time and energy. If you need to be referred from a general dentist to a specialist, you simply go from one floor to another in our beautifully appointed premises.
And with a team of 41 general dentists to choose from, you'll easily be able to find a clinician you feel comfortable with, saving you the strain of visiting a range of different practices to find the right fit.
3: Emergency dentistry
Accidents can happen, and they don't always happen within working hours, which is why we reserve appointments daily to allow patients to come in as soon as possible to receive treatment for any dental emergency. Having such a large team means we can cater for dental mishaps at short notice.
Your dental health is too important to neglect; you should always make time for it! Call our friendly Smile Solutions team on 13 13 96 to book your next dental appointment at a time that suits you.