3 September 2018
Why go to the dentist for facial injectables
What you need to know about facial injectables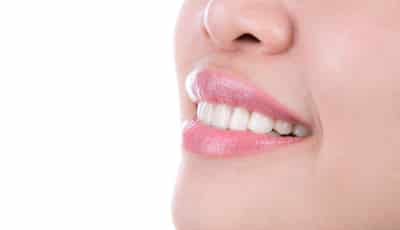 From aesthetically pleasing dental veneers to facial injectables, the realm of facial beauty enhancement is an exciting and rapidly expanding one. Within this, muscle relaxants have emerged as key techniques to improve and restore the natural dimensions and appearance of the skin and muscles related to the mouth and jaws in a simple, achievable fashion.
While elective injectables maintain a share of the market amongst the medical field, dentists are able to provide therapeutic benefits such as those achieved with muscle relaxants. In dentistry, muscle relaxants injections are commonly used to treat the muscles near the jaw joints associated with teeth grinding (bruxism) and clenching. This treatment often provides significant pain relief to those suffering from the condition and aims to lessen the grinding and clenching too. These therapies, both for function and aesthetics, have become increasingly popular as more dentists undertake the necessary training.
Why should you go to the dentist for facial injectables?
Although just a skin-prick to some, professional administration of injectables requires a wealth of knowledge of the facial structures and an experienced hand for safety and precision. Thus, it is critical to consider who is providing your treatment. Unfortunately, a number of under-qualified technicians provide treatment both within dentistry, running the risk of providing substandard and unsafe administration. When choosing a clinician, consider who will be in tune with facial dimensions and structure, trained in the biology and administration and able to provide treatment in a sterile environment.
Dentists are university-trained including extensive education of the anatomy of the face and how its attributes optimally functions. Dentists looking to provide injectable treatment will complete further studies to perform the treatment under the strict regulations of the Dental Board. As a result, they emerge highly qualified and, alongside doctors, are the ideal candidates to provide this type of treatment. 
Board-certified dentists can provide customised facial aesthetic treatment options for patients, from improving the symmetry of the face to treating medical disorders such as temporomandibular joint dysfunction. Their scientific understanding of the intricacies of drug interactions and high-risk anatomical areas of the face means that they can avoid any medical complications which may arise with injectable treatments, or deal with any that might come about. Muscle relaxants require precise application of the product, with the position and depth into the musculature key to getting the best results and to minimise complications. Dentists consistently perform surgical procedures in their day-to-day role and are, thus, adept at administering virtually pain-free injections.
When looking to enhance and improve the smile, injectables are a useful adjunct treatment – for example they can transform an unattractive high lip line to frame a beautiful smile with just their knowledge and mastery of injectables in combination with dental treatment. This allows your dentist to look at your smile on a holistic level – not only focusing on the enhancement of the teeth, but also the soft tissues that frame them.
In a world of under-qualified technicians offering limited experience and knowledge of the face, dentists can offer highly specialised and bespoke facial solutions.
Dr Amelia Judson spoke about facial injectables for the Herald Sun newspaper.