13 March 2015
Orthodontics is all about organisation, efficiency and anticipation.
At Collins Street Orthodontics, we see up to 130 patients per day and it's my job as orthodontics manager to make sure my team is prepared for whatever the day throws at them.
I've worked in orthodontics for 12 years, starting as a junior nurse, then progressing to receptionist and treatment co-ordinator. Experience in every aspect of the clinic gives me the ability to make quick decisions and to know what's coming and the best way to handle it. Most importantly, I'm able to give advice to my team and help ensure that our patients receive the best possible care and attention.
My main motto as a manager is to lead by example.
A lot of my day is spent in discussion with, and training, my staff. Together, we deal with matters for prospective patients, current patients, orthodontists and referring dentists. It's not uncommon to have a line-up of staff at my desk waiting to ask a question.
Teamwork is essential in orthodontics. Appointments are quite quick and it's important for all staff to know what's happening so we can support one another. As a manager, I ensure we're sticking together and communicating. Patients are our first priority and I want all of their experiences with us (usually an appointment every 6 weeks, for 2 years) to be calm, pleasant and personalised – even if things feel chaotic behind the scenes! My aim is to keep staff composed and their attention focused. To do this, I delegate tasks and help my team find the best way of working together.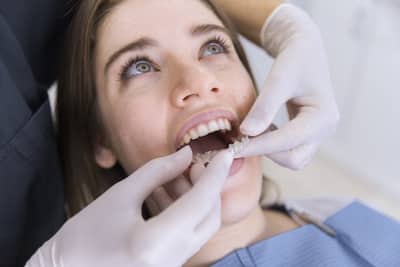 I also have to be ready to jump in and be hands-on – whether it be putting on a nursing gown and assisting, coordinating treatment for a new patient, or digitising Invisalign plans ready for patients.
Behind the scenes, I'm constantly working on ways to make the clinic more efficient and thinking about how we can improve the experience of our patients. I make sure our team stays at the forefront of orthodontics in Australia in order to provide great service to our patients. I believe it has a large, positive impact on patient experience if our team is enjoying what they do.
The most rewarding aspect of being part of an orthodontic team is building relationships with our patients. Seeing them at appointments every 6 to 8 weeks means we get to know them – not just their teeth. Orthodontic treatment isn't painful but I enjoy making sure our patients are happy and comfortable. As we're helping patients achieve a beautiful new smile, they're always so grateful – and that's a lovely feeling.