Smile Solutions Technology
Smiles Solutions prides itself on being one of Australia's most technologically sophisticated dental clinics. We use only the latest equipment, of world-class quality, ensuring all our clinicians and staff deliver optimal care to our patients via the most advanced methods.
Each item of equipment used at Smile Solutions is designed to produce a particular outcome for you, our patients and if you're interested in understanding some of the equipment you will see on your visit, we describe those outcomes here.
SUPERIOR LEVEL OF TREATMENT
PrepStart Air Abrasion
Smile Solutions clinicians preferentially use the PrepStart system for air abrasion, as it is the leader in dental air abrasion units.
PrepStart Air Abrasion utilises aluminium oxide particles to clean and treat the outer layer of the tooth. Pre-treating the surface of a tooth with air abrasion allows for optimal placement of fillings, crowns and bridges. Studies indicate it can give the restoration greater 'staying power'. Painless and safe, air abrasion can also be used as an alternative to drilling for teeth with early decay when placing fissure sealants.
Lasers
Smile Solutions clinicians use a range of lasers suited to soft and hard tissue treatments ranging from gum conditions to removal of decay. For example, lasers are commonly used by both general and specialist dentists to alter the shape of the gums in order to place fillings in an ideal oral environment, improving the longevity and quality of the restoration.
Smile Solutions has a variety of lasers available, each specific to a particular type of treatment. Your Smile Solutions dentist will choose the most suitable laser for your dental requirements.
KaVo Prophyflex
The KaVo Prophyflex is the ultimate piece of equipment for fast and pain-free removal of plaque and stubborn stains. Combining high pressured air with powder and water the Prophyflex removes stains safely and efficiently.
Gentle yet effective, the KaVo Propyflex is utilised at the end of a cleaning appointment by the hygienist or dentist to address any residual staining unable to be removed by standard cleaning equipment.
REDUCED PAIN AND ANXIETY
Oraqix and DentalVibe
We use the latest techniques to minimise pain when administering anaesthesia to teeth and gums, including Oraqix and DentalVibe.
Oraqix is an injection-free alternative providing rapid numbing of the gums., Usually used for patients with sensitive gums undergoing a clean, Oraqix works for a short period of time, meaning patients no longer need to be numb for hours after their clean.
DentalVibe is an automated computer system that controls the rate of administration of anaesthetic. This in turn significantly reduces discomfort and thus anxiety associated with the dental procedure.
Inhalation Sedation and Sleep Dentistry
Nitrous oxide (happy gas), when administered by trained clinicians, is an effective way to reduce anxiety in nervous patients during a procedure. Used with treatment for children and adults alike, nitrous oxide is immediately reversible, meaning that you can walk away from your dental appointment without any residual effects.
Sleep dentistry (also known as sedation dentistry) is a comfortable way for anxious patients to receive dental treatment. Our registered specialist anaesthetist administers a sedative combined with a pain-relieving medicine, thereby inducing a drowsy, dream-like state. Attendance of the anaesthetist throughout the procedure allows for monitoring of vital signs using hospital-grade equipment and qualifies you for a Medicare rebate.
A BEAUTIFUL SMILE
Zoom In-Chair Whitening
You can have a brilliant, bright white smile in under 90 minutes with Zoom In-Chair Whitening. With over 20 years of whitening experience and awarded the title of the largest provider of Zoom in Australia, Smile Solutions is the home of professional in-chair teeth whitening. We offer Philips Zoom system which is administered and monitored by a qualified dentist or hygienist with the use of safe, TGA-approved light-activated gel and LED light.
At-Home Whitening
Smile Solutions exclusively uses Philips Zoom DayWhite and NiteWhite products for teeth whitening at home. With daily application of a gel in custom made trays, you will have brighter, whiter teeth within two weeks. You can whiten your teeth at home either while you sleep (using the NiteWhite system) or for half an hour twice per day (using Day White).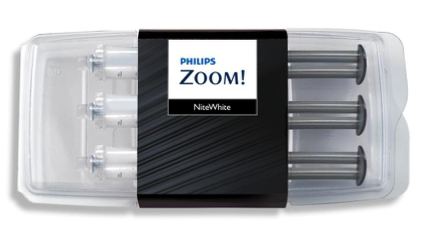 Invisalign
Invisalign is an innovative orthodontic technology used to straighten teeth without traditional metal braces. A series of clear, almost invisible aligners are individually designed and manufactured to align your teeth over time. As Australia's largest provider of Invisalign by Dental Board–registered orthodontists, Smile Solutions has been accredited with Black Diamond provider status – reflecting our experience and expertise in Invisalign.
Digital Extra-oral Cameras
The latest digital single lens reflex (SLR) cameras enable clinicians to take high-quality photographs for treatment planning, particularly for cosmetic cases. These images form part of patients' medical record while also serving as an excellent visual aid.
IMPROVED DIAGNOSIS OF DENTAL CONDITIONS
KaVo DIAGNOcam
The DIAGNOcam utilises digital imaging fibre-optic trans-illumination (DIFOTI) to assist in detecting decay and cracks in teeth. Used in conjunction with dental radiographs and a general examination, the DIAGNOcam allows clinicians to diagnose with evidence and show you pictures of decay or cracks during your appointment.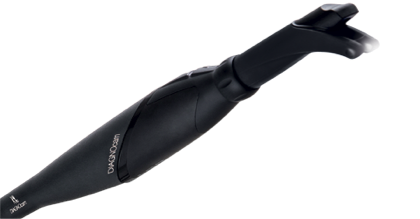 KaVo DIAGNOdent
The KaVo DIAGNOdent enables decay to be detected with laser fluorescence technology. In addition to a visual examination and radiographs, the DIAGNOdent aids decay detection in areas difficult to examine.
Surgical Endodontic Microscope
Our specialist endodontists utilise the Carl Zeiss OPMI PROergo surgical microscope to gain up to twenty times magnification. Technologically superior with sleek design, the Carl Zeiss PROergo improves the speed and accuracy of diagnosis, from miniscule cracks in teeth to calcified canals. The microscope also enables unsurpassed visualisation of the inside of root canals during root canal treatment through use of brilliant illumination integrated into the microscope, allowing the endodontist to provide the best endodontic treatment.
Carestream Intraoral Camera
Carestream is an intraoral camera offering you a clear and detailed visual of your teeth and gums. These cameras act as a communication tool, allowing your dentist to show you visual evidence of a range of dental conditions such as plaque build-up, decay and cracks as well as restorative work such as fillings and crowns. Seeing a photos of teeth and gums brings the mouth to life, facilitating discussion and understanding.
HEALTH AND WELLBEING SAFEGUARDS
Digital Radiographs (X-rays)
Smile Solutions offers digital radiographs to ensure safer, lower radiation than from conventional X-rays. These radiographs offer the convenience of high-quality images that can be displayed on a computer screen for patient reference.
Smaller x-rays can be taken in the chair by Smile Solutions clinicians, whereas larger x-rays such as orthopantomograms (OPGs) and lateral cephalograms can be conveniently taken at Collins Street Specialist Centre by our in house radiographer.
Sterilisation
Upholding government standards of sterilisation is imperative in dentistry to prevent the spread of infection. Smile Solutions boasts 9 Mocom sterilisers, 5 Statim handpiece sterilisers and 5 ultrasonic baths to meet the sterilisation needs of the practice. In addition, all dental assistants receive regular, ongoing training to ensure that professional standards are always upheld. This in turn gives our patients the peace of mind that they always receive treatment with sterile equipment.
A FUN DENTAL EXPERIENCE
iPads for Children
We understand children require a little extra entertainment when they visit the dentist, so we offer iPads uploaded with a variety of movies and games for your child's amusement. So feel free to sit back and have your dental treatment with the knowledge that your child will be well entertained.
Televisions and Music
Televisions and music are available in all our dental suites for your comfort. Relax to music or enjoy watching a movie while your dental treatment is completed.
Marine Aquarium
Our bespoke saltwater fish tank located on Level 1 is a special feature at Smile Solutions. Home to 15 types of fish and crustaceans and ten species of live coral it has its own circulation and water purification system. Popular with children and adults alike, the aquarium is a focal point of the first floor.